William recently traveled with his family to London. We love seeing him in his TMS Raider gear while visiting the Tower Bridge.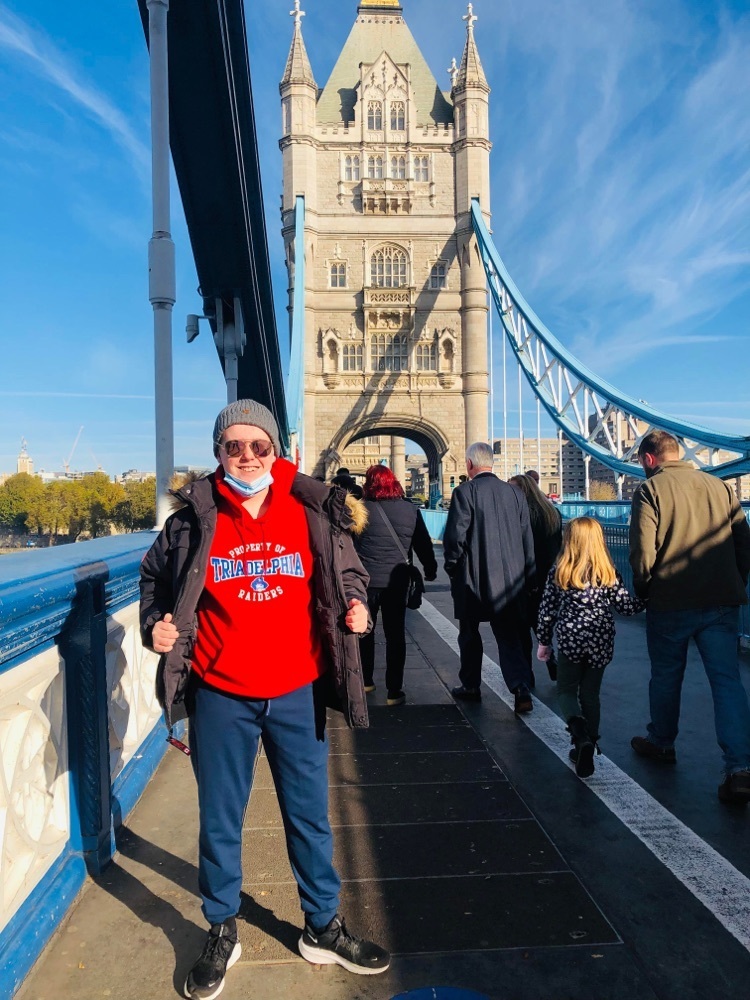 Triadelphia Middle students honored their veterans with a breakfast thanking their family and community members for their service. Mrs. Leib's 6th grade choir students performed two songs. Also, two 8th grade students (Luke & Wyatt) read essays essays they had written.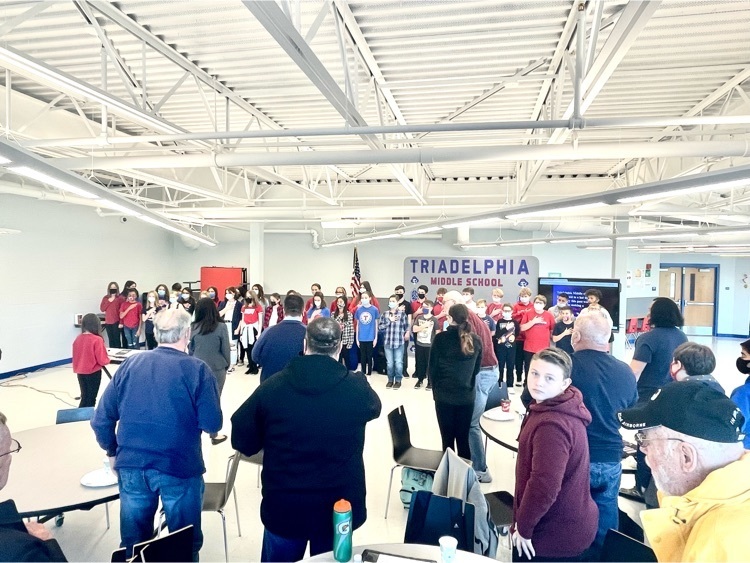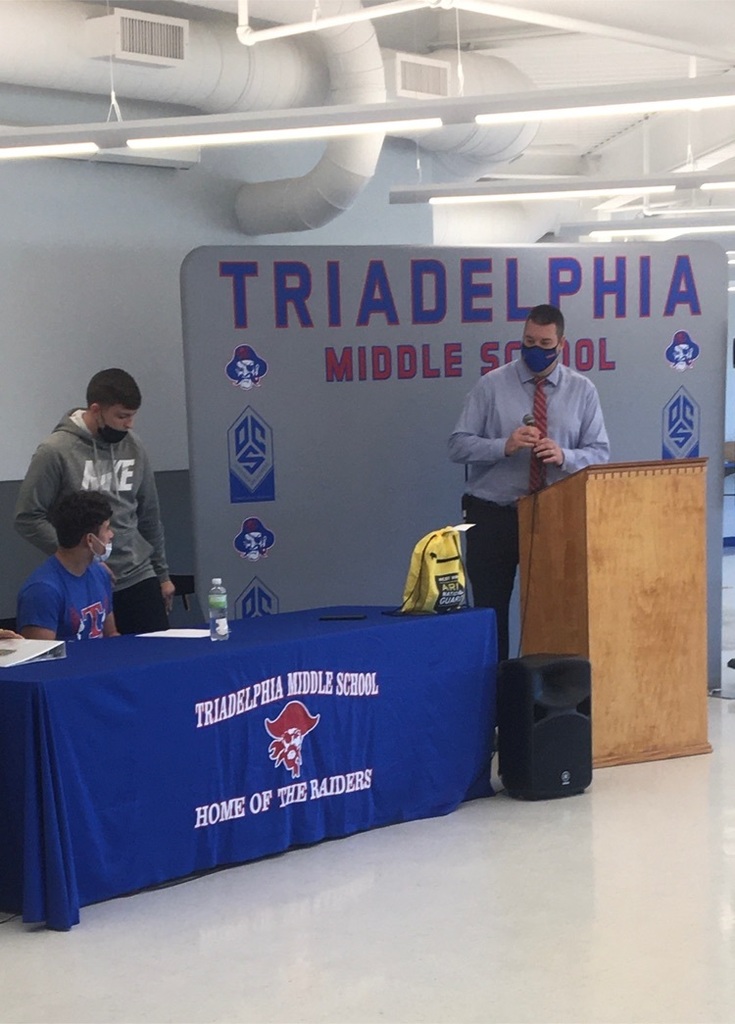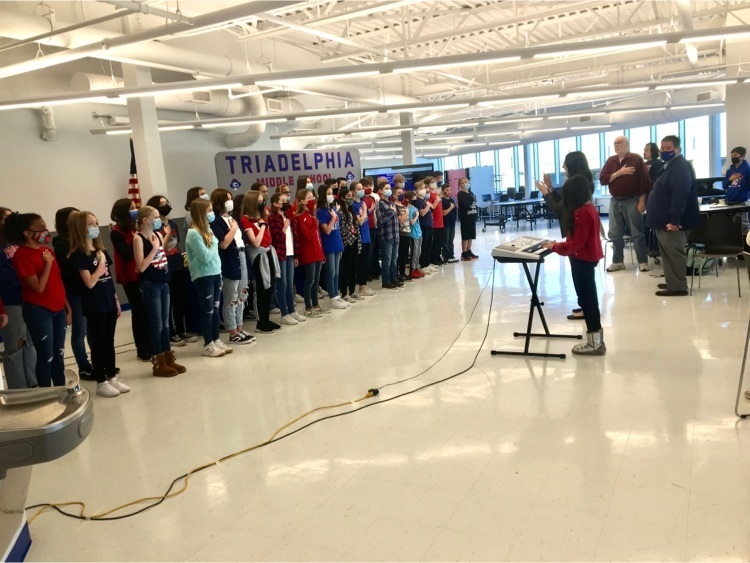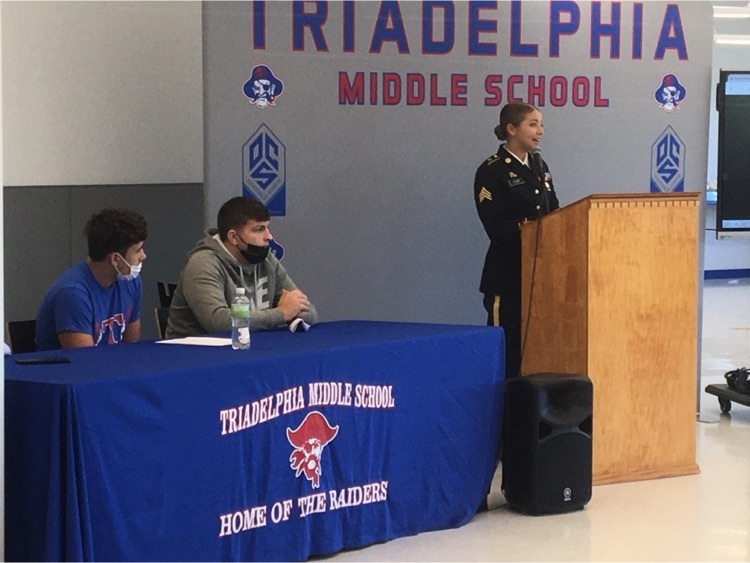 Triadelphia Middle hosted tonight's OCS Board Of Education meeting in our new cafeteria. The board and community members were able to take a tour of our building and see the new construction areas. We are looking forward to hosting an open house in the near future.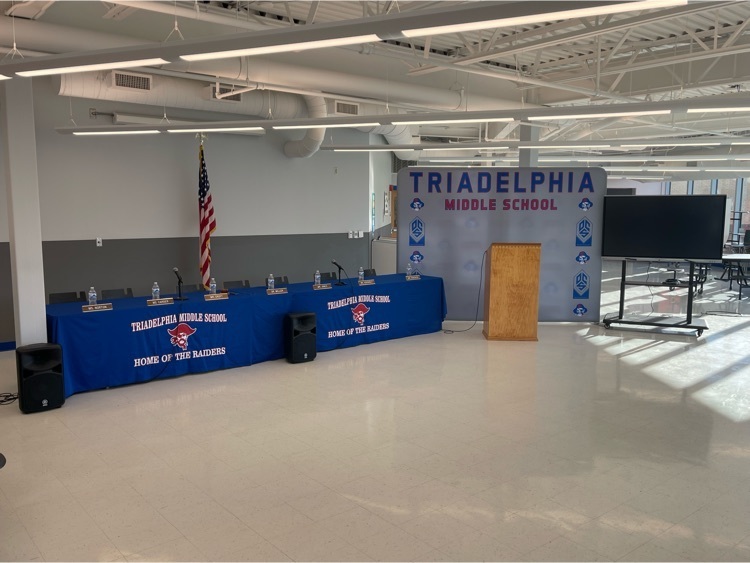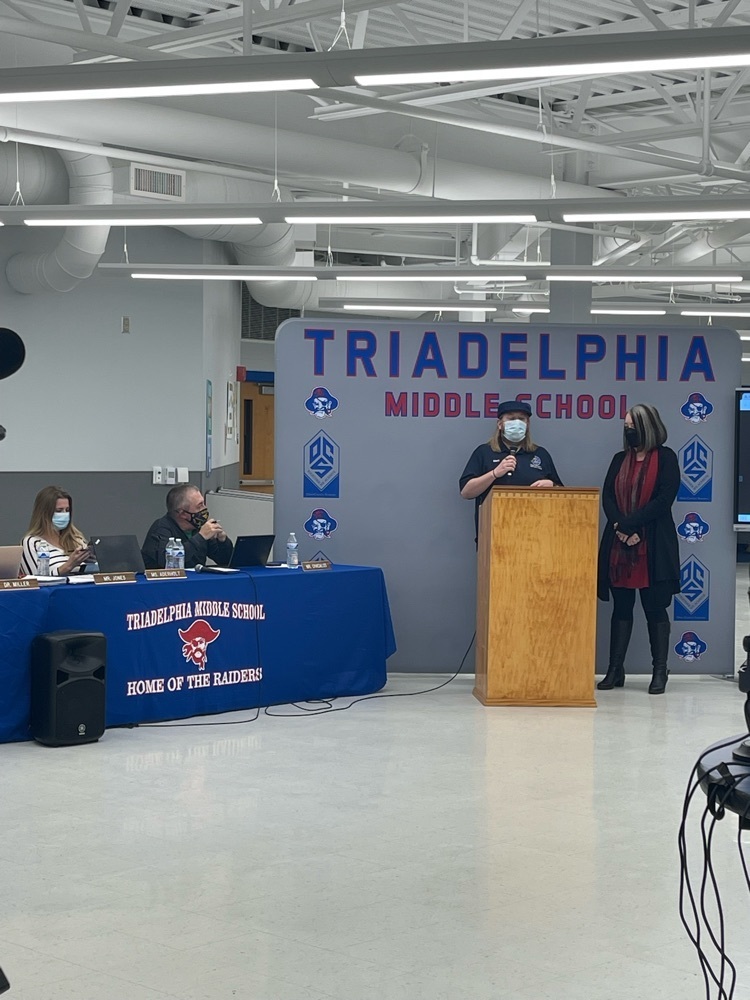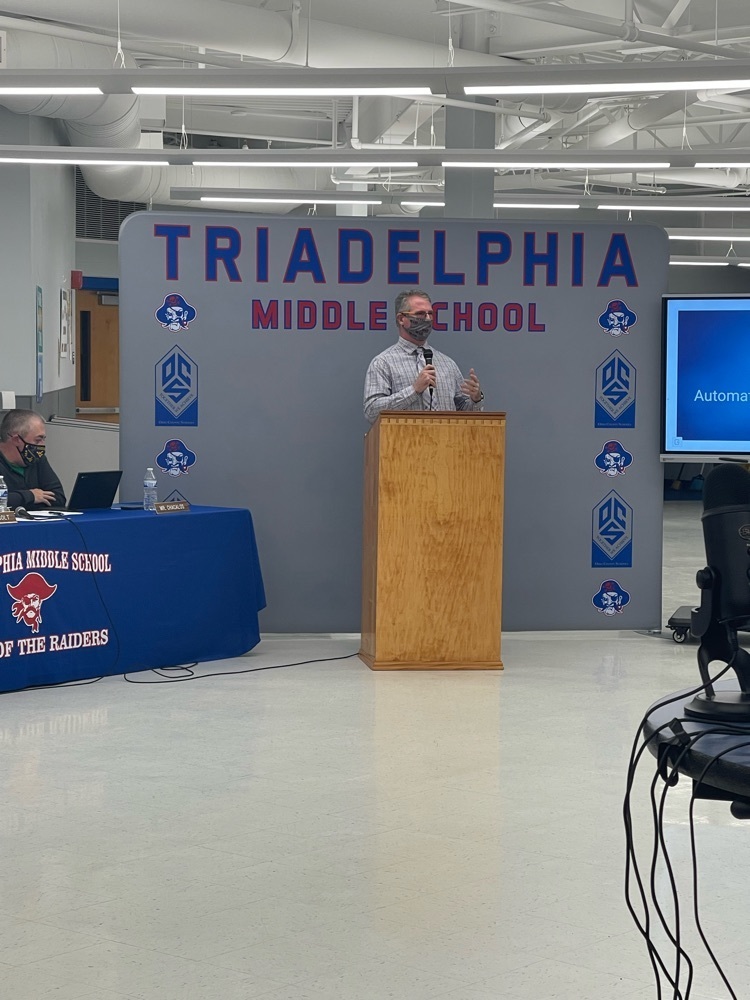 The new loading dock and lift takes deliveries up to the new commercial kitchen. If you want to see that new kitchen, cafeteria, art room, strings room, band room, chorus room, piano lab , restrooms, science labs, and skylight - then join us at 5PM Monday for the in -person tour prior to the board meeting. Come in the main front door of TMS and join us in the cafeteria at 5:00 for the start of the tour. Elevator access is available.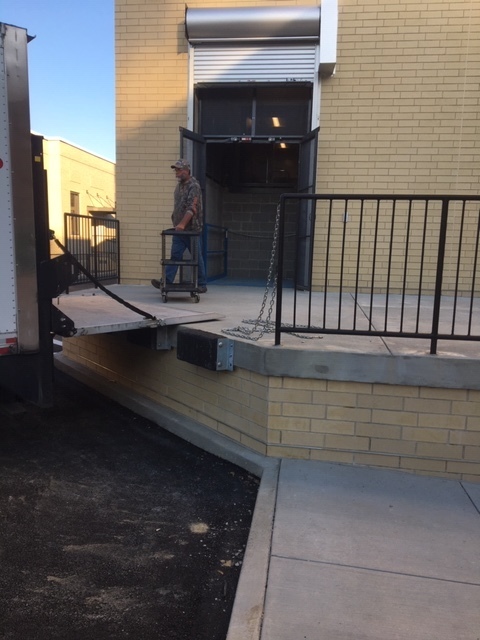 Let's support the TMS wrestling team and get to Texas Roadhouse on Thursday evening. Just print out or show this flyer to your server. Take out orders also count as long as you present this flyer.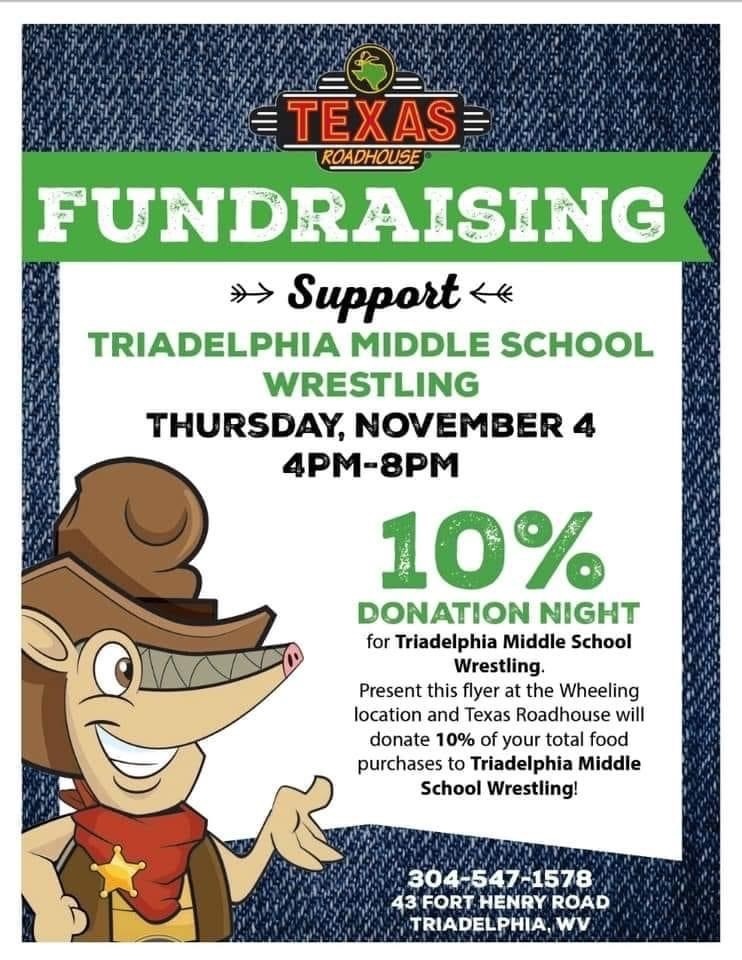 # Saturday Sneak Peek - New table arrangements in the new Triadelphia cafeteria. Tall seats and tables by the windows for a great daytime view. See the notch in the low seats for backpack straps. Ask your student to point out where the garbage cans are hidden.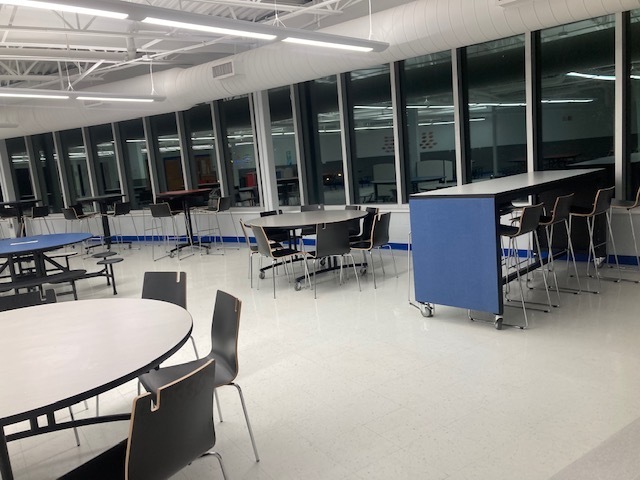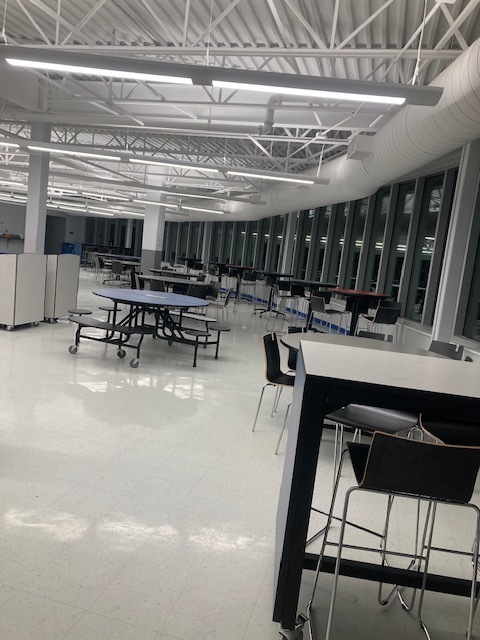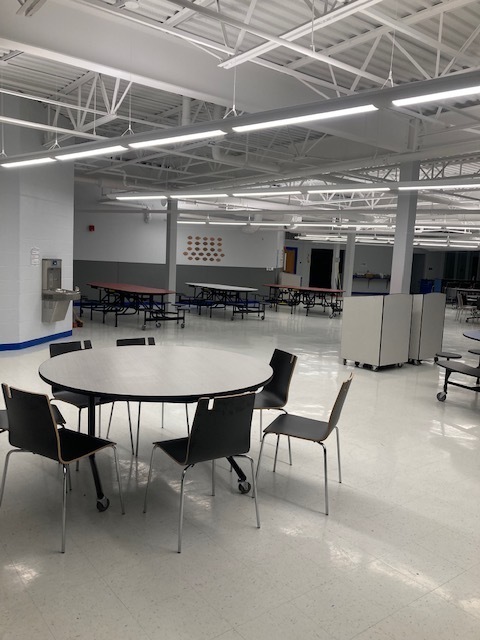 Our 7th grade football team wrapped up the season with a PAC 8 championship. Their final game was against Sherrard at the Wheeling Island Stadium. We look forward to more great things as they continue with football next year at TMS.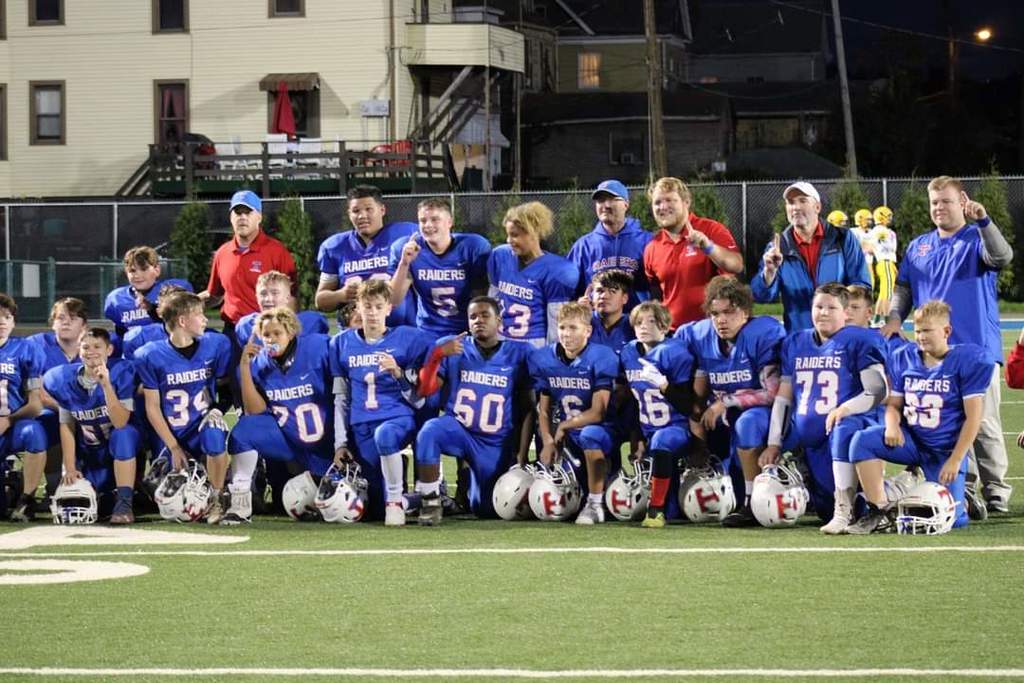 On Thursday night,our 8th grade football team fought a hard fight against Brooke in the PAC 8 Championships at Wheeling Island Stadium. We are proud they made it to the championship and we congratulate them for all of their hard work and commitment as they wrap up their middle school football career.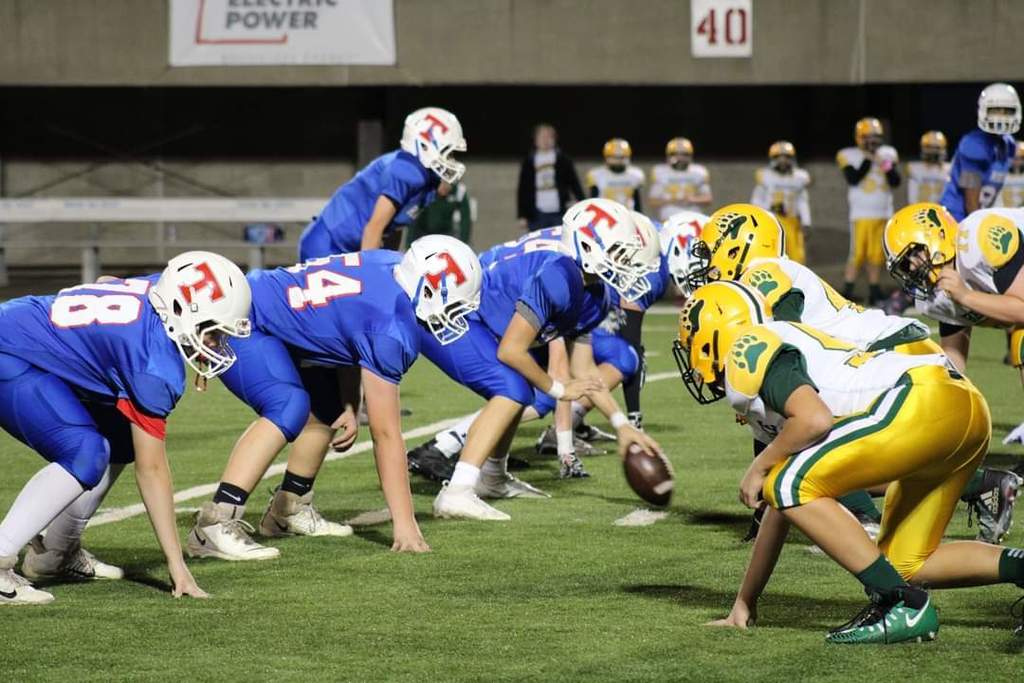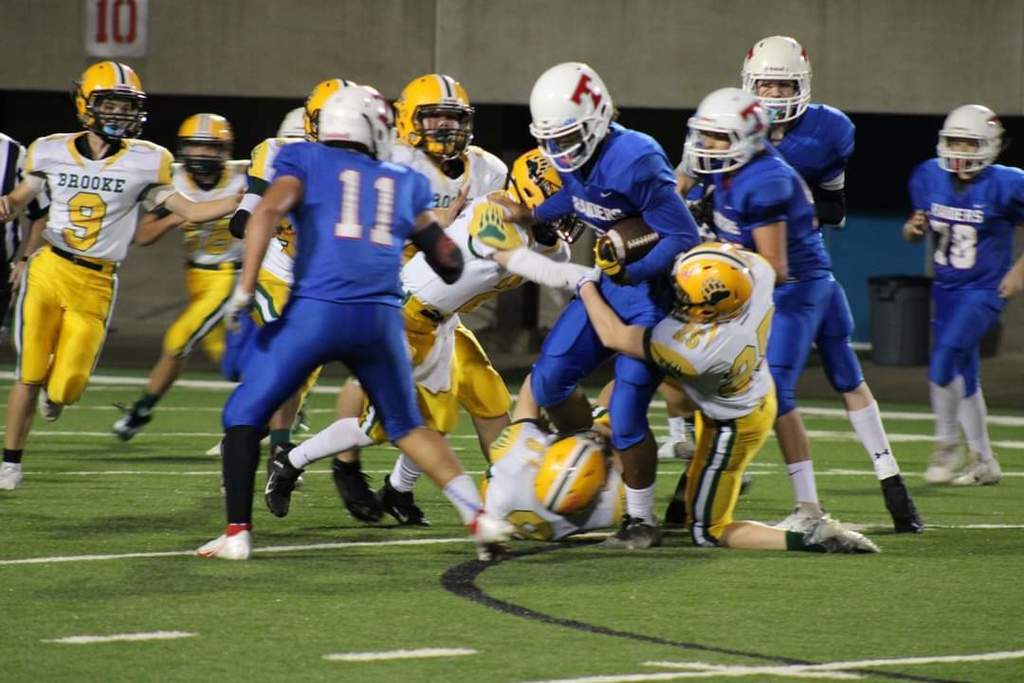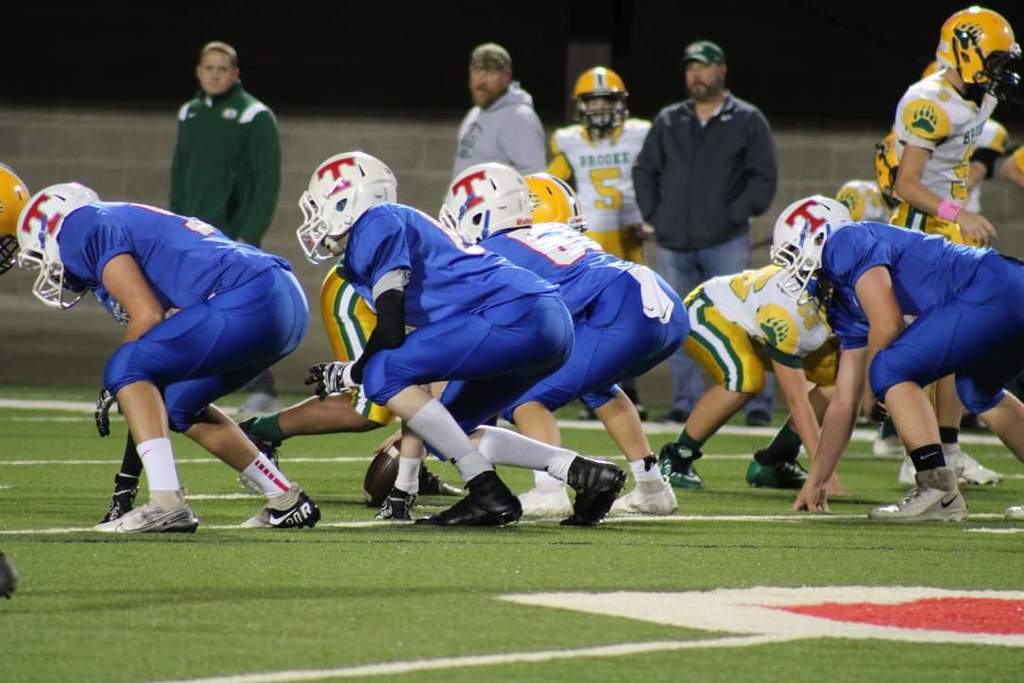 Don't forget to RSVP for our Nov 9th Veteran's Day breakfast. If you don't have the slip, you may RSVP to Mr. Villani. Respond by Schoology message or email at
dvillani@k12.wv.us
.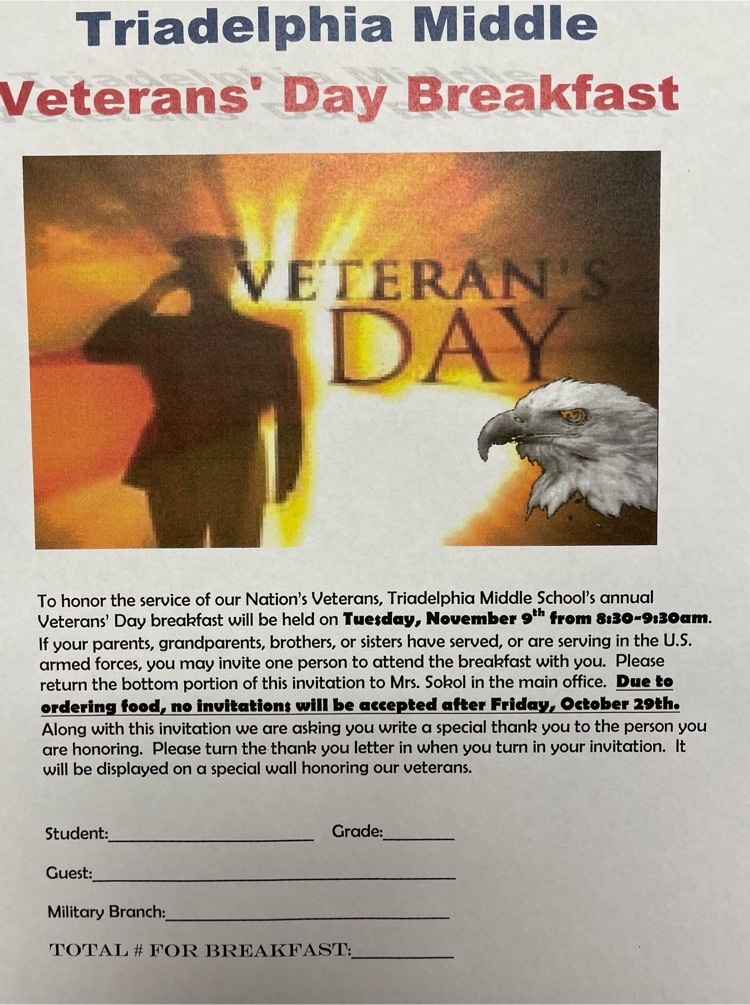 Our students wrapped up their evening with a countywide strings concert. In the photo, Mr. Leib leads the students in a musical selection.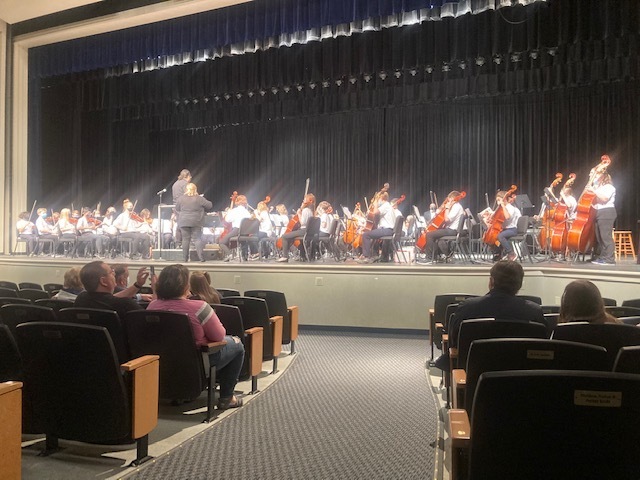 We are so proud of our 7th and 8th grade volleyball teams who both made it to the championship round at Bridge Street tonight. Both grade levels faced Sherrard in the finals. Our 7th grade displayed a valiant effort. Our 8th grade was successful in bringing home the gold tonight. There were tears of joy as they played their last middle school volleyball game as PAC -8 champions.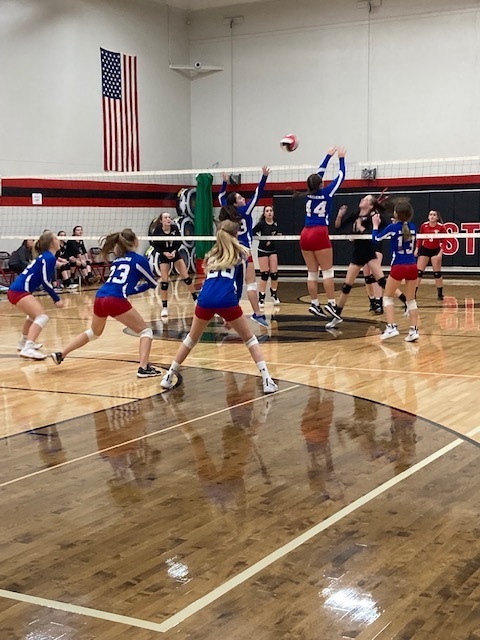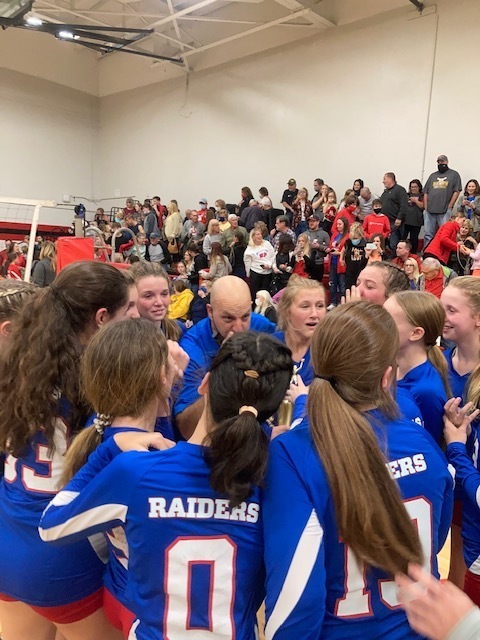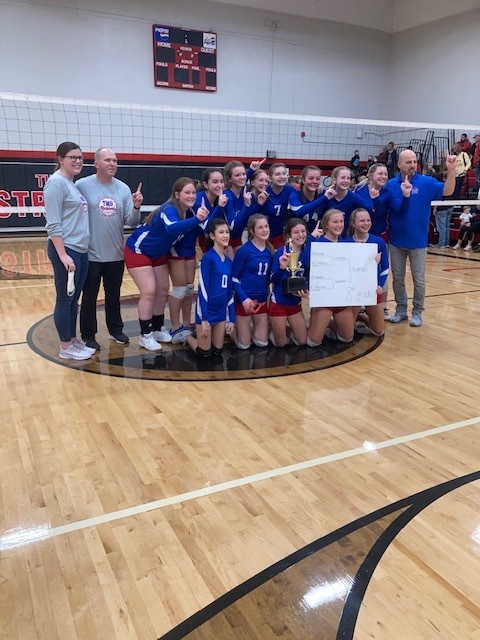 Triadelphia Middle's staff and students wore pink in support of breast cancer awareness. Mrs. Tripp will be presenting WVU/Wheeling Hospital with $200 that will go towards breast cancer patient care.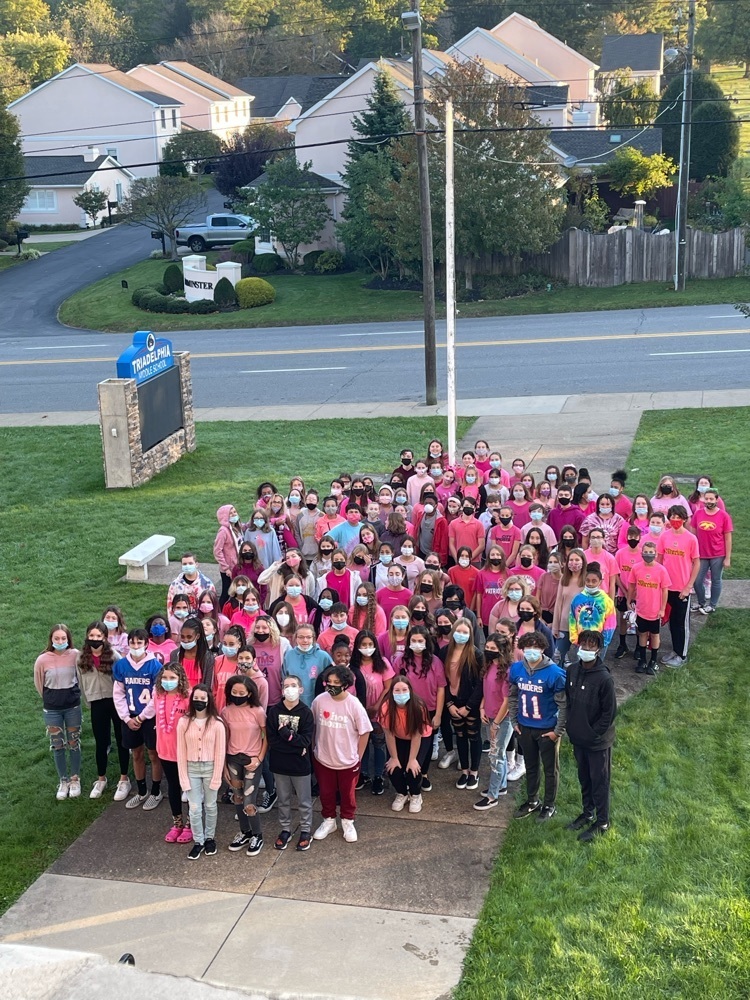 Saturday Sneak Peek TMS thanks the Triadelphia High School Class of 1953 which recently purchased a new bench for our front yard. Our students appreciate their generosity as they use these benches when waiting to be picked up after school.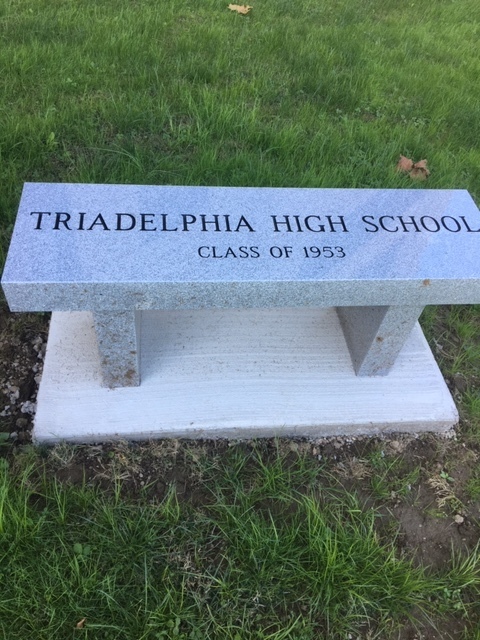 8th Grade Band students were able to experience a WPHS football game with the WPHS band last night. It was a rainy night but they were all smiles .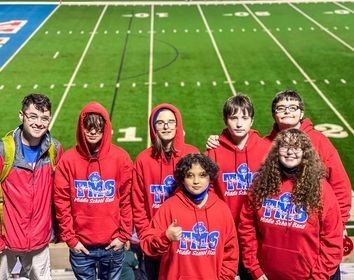 Triadelphia Middle's Volleyball Team brought home the gold in the 6th Grade Tournament today at Wheeling Middle. Congratulations to our players and coaches for their win against Bridge Street and then against Sherrard.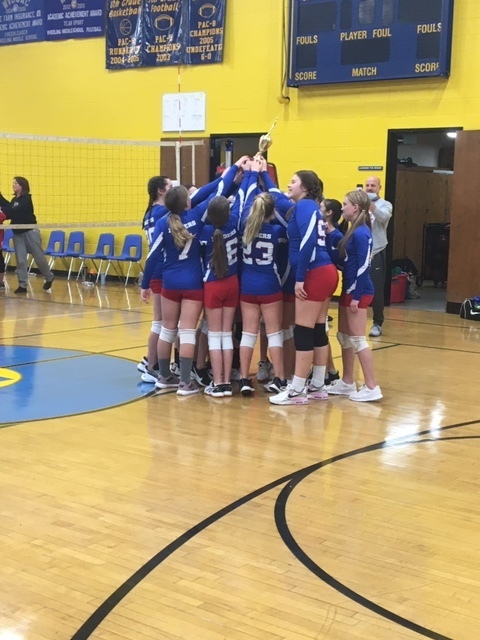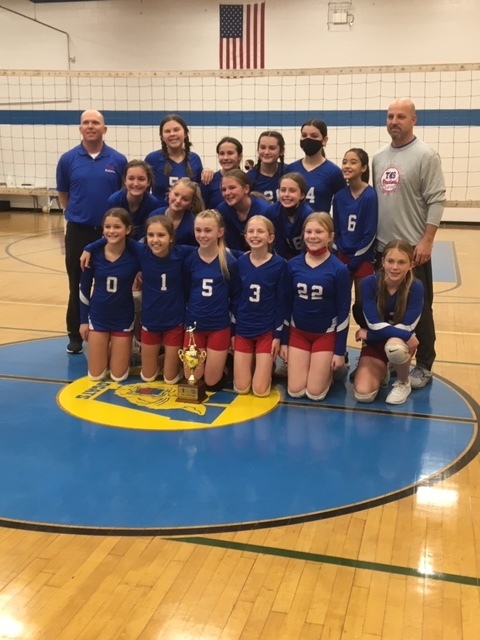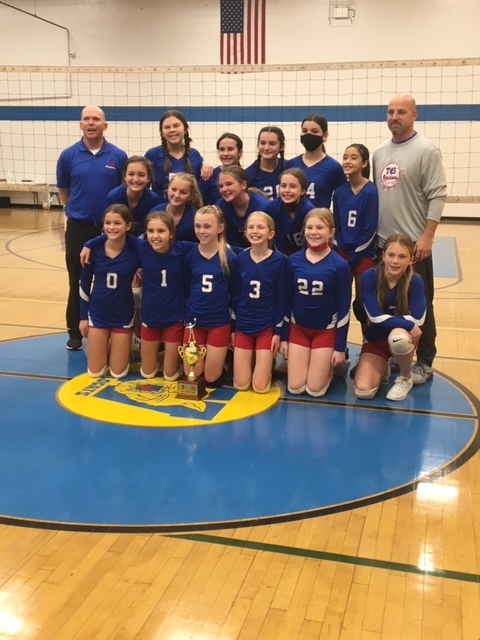 Our 8th grade Chorus members attended an articulation event at WPHS today. They joined with other middle school 8th grade choirs to perform an evening concert tonight. High School is not that far away!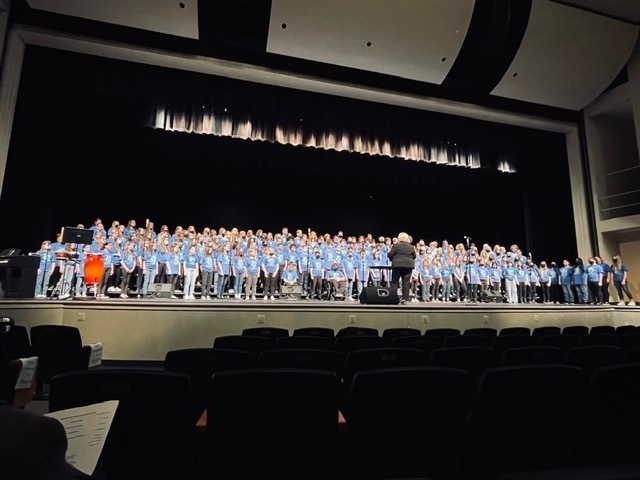 Two great views of our new chorus room ! Students and staff are so excited to be using this newly constructed area!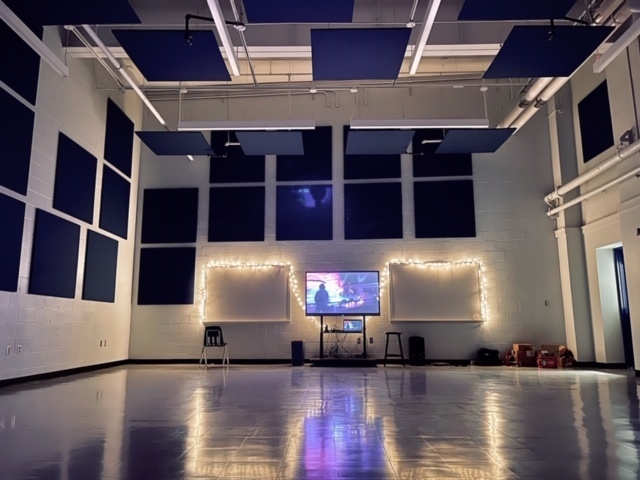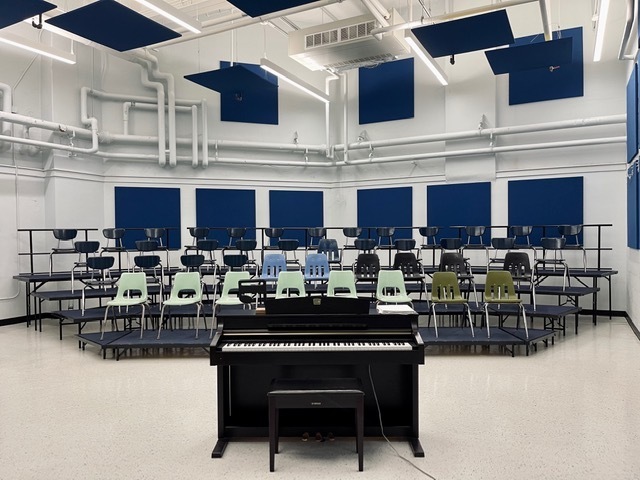 Saturday Sneak Peek - More skylight pictures - remember they were on both sides of the split center staircase. See the natural light streaming in!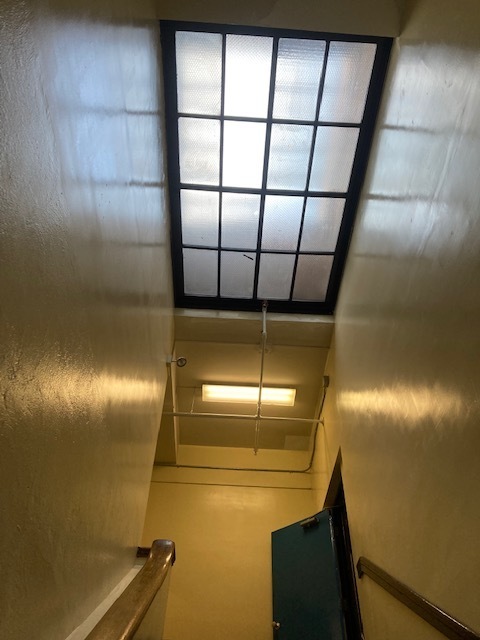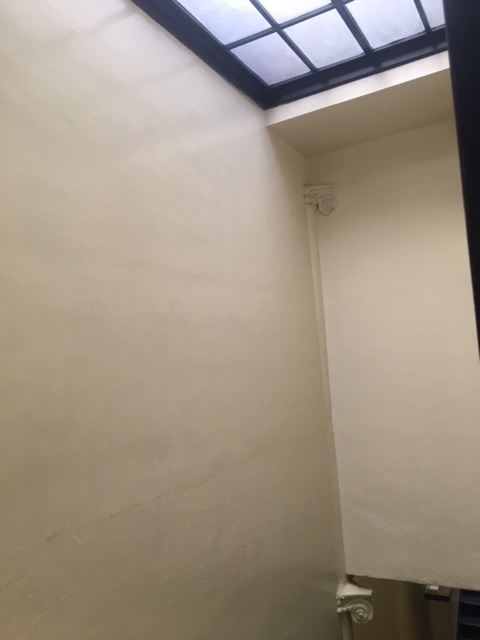 TMS Band Parents, Please sign up for Mr. Lilley's Remind. Also, look at the upcoming events sheet.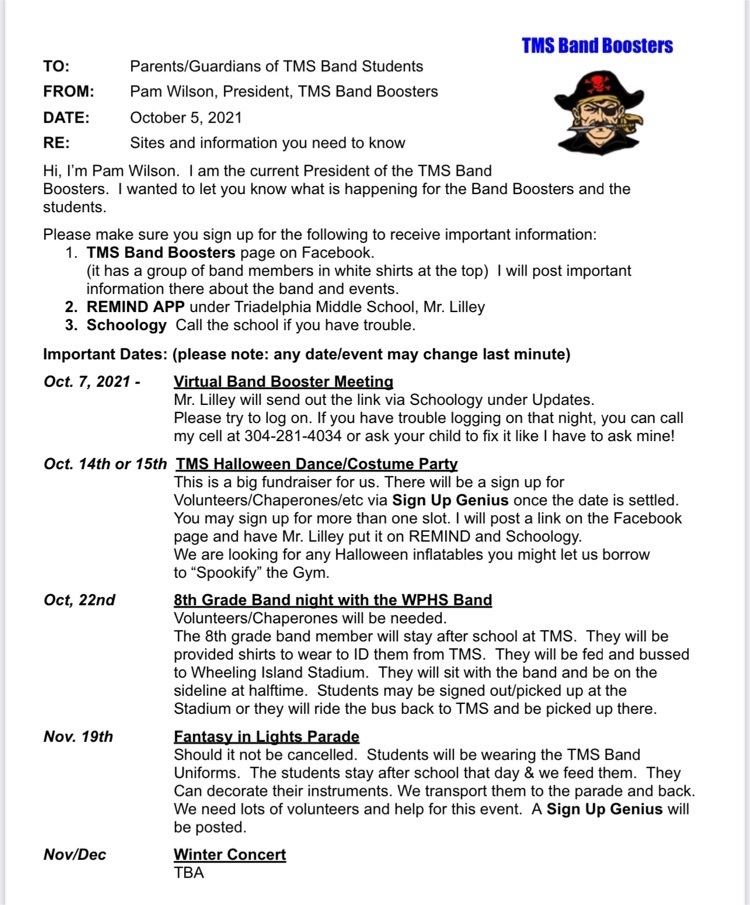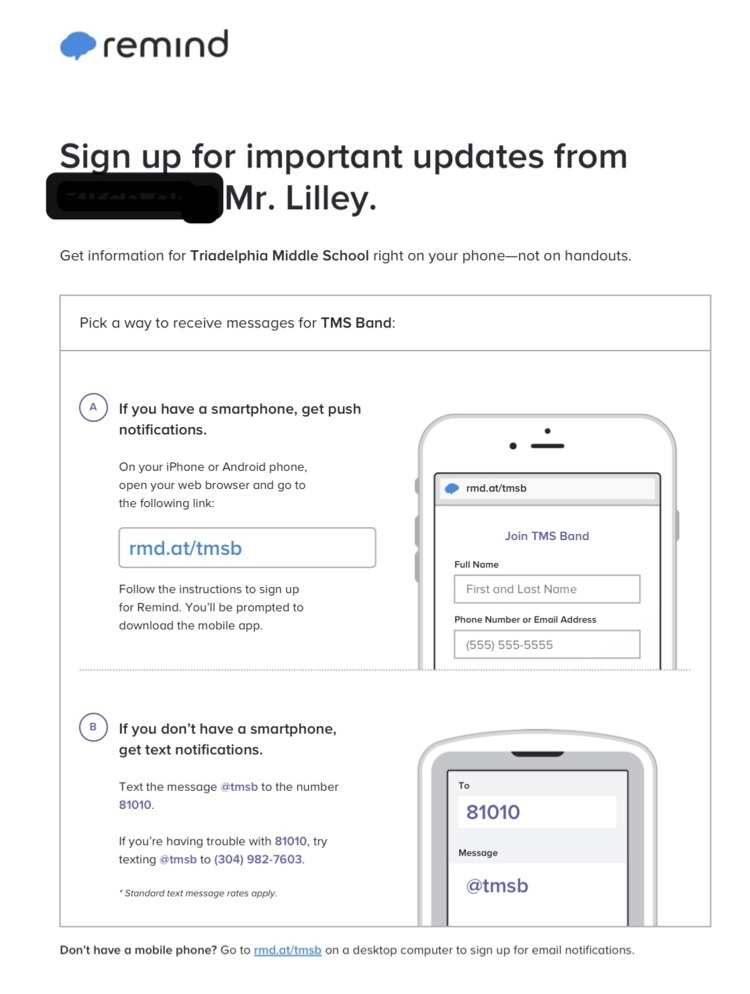 Mrs. Tripp, 8th grade Science teacher, was selected as a 2020 All Star Teacher by Pittsburgh Pirates Charities and Community Engagement and The Grable Foundation. She was finally able to be honored today with a named jersey, suite seats, and a reception in the Left Field lounge.